CARP-E Compliance
Automatic requirements extraction and comparison for compliance.
SPARQ is the first customer-driven, the end to end regtech platform that empowers organizations to comply with the increasing regulatory pressure. It does so by continuously combing the most promising initiatives in the market into a single solution. At his core SPARQ is using TM7 NLP engine to process huge amounts of regulatory data derived from various sources.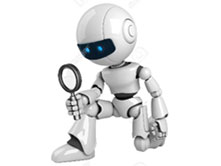 The SPARQ software exists out of modular resources. This means SPARQ always has the latest features because the resources are easily replaced. Another advantage from the modular structure is that for each company, specific data and features can be added so the software will fit your organization and no internal changes need to be made.
Please visit https://www.sparqregtech.com for more information about SPARQ regtech.