Specialist in applied Natural Language Processing
As a company TM7 NLP specialists has more than 15 years of experience in the development of Natural Language Processing (NLP) solutions. We develop software to get computers closer to a human level of understanding language.  With our NLP based software, we enable enterprises and governments to speed up their processing and increase customer satisfaction, by automatically interpreting and processing large amounts of unstructured data. This makes information more actionable and frees up employee's time to focus on more added value, creative, work.
Together with our partners, we can automatically digitize and classify paper files and enable the users to manipulate unstructured data from various sources to fulfill their needs. This approach leads to efficiency and quality improvement of business processes which have a direct impact on the costs and the company risks.
With years of experience and own R&D within the NLP realm, we have a vast amount of (practical) experience and can develop custom solutions next to our Carp Suite. Due to our partnerships, we can implement our solutions rapidly.
Our Reading Robot, CARP-E
With our CARP engine (Content Analytical Robotic Processing), in short CARP-E, we learn computers to actually read and interpret human language. That is why we also speak of our engine as "Reading Robot". Our engine consists of various smart components and offers a wide range of functionality, for instance: classification, sentiment mining, meta dating, elements extraction, summarization, anonymization and pseudonymization of various types of documents. With these components and our NLP knowledge, we are able to process various business demands. Read more about our available solutions or contact us for new cases to learn how we can add value.
Our Mission
Our goals summarized
---
Innovation is change that unlocks new value
The world is transforming itself continuously. Companies are required to stay competitive by operating efficiently and fulfill customer needs and expectations in the best way possible. Optimizing the use and potential of resources has become a necessity.
At TM7 NLP specialists we try to help companies with this challenge. Our focus is to improve the interaction between human beings and machines by using natural sentences. We are driven to fill the gap between human communication and computer understanding so that computers can increasingly facilitate human beings to optimize their potential. As computers take over basic work, employees can focus on improving services to customers and/or colleagues. Or they can explore their creativity to make sure new innovations emerge. Maybe innovations that contribute to social, environmental and other challenges the world faces.
Jointly building the future
At TM7 we have an enthusiastic team of high-tech rockstars and business experts with a joint ambition: we want to make a difference.
We are driven to deliver and further develop state-of-the-art NLP solutions with high added value for our customers.
We like to explore boundaries and embrace new challenges as that might unlock new value.
We want as much companies and employees as possible to benefit from the advantages that NLP has to offer, so that they in turn can add value to themselves and their customers.
To realise this ambition we closely work together with our partners and lead customers.
Do you want to build the future with us, as partner, as lead customer with a new business case or as part of our TM7 team, please contact us. We are happy to find out if we together can unlock some new value.
Our History
Here an overview of our history since 1995
---
June 1995

Ir. Danny Lie starts Carp Technologie

February 2010

Group of experienced and innovative developers start TM7.

December 2012

TM7 acquires Carp Technologies, a startup specialised in Natural Language Technologie from University of Twente

JULY 2016

TM7 teams with TextGain, the Belgian startup specialised in deeplearning for textanalytics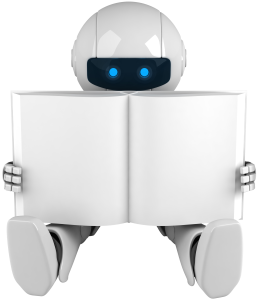 TM7 B.V. location Apeldoorn
Oude Apeldoornseweg 41-45
7333 NR Apeldoorn
Mail: info@tm7.nl
Tel: +31(0)85 210 1025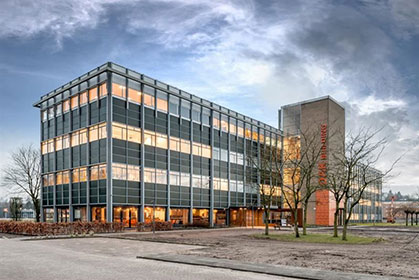 TM7 B.V. location Hengelo
Carp R&D
Jan Tinbergenstraat 264
7559 ST Hengelo